Versucht man GRAV CMS 1.6 unter PHP 7.4 zu betreiben, stolpert man spätestens beim Aufruf des Admin Plugins über den Fehler "Trying to access array offset on value of type null".  Die Lösung ist einfach, wenn man sie denn mal gefunden hat.
PHP 7.4 gibt diverse Deprecation Warnings aus, welche den o.g. Crash in GRAV verursachen: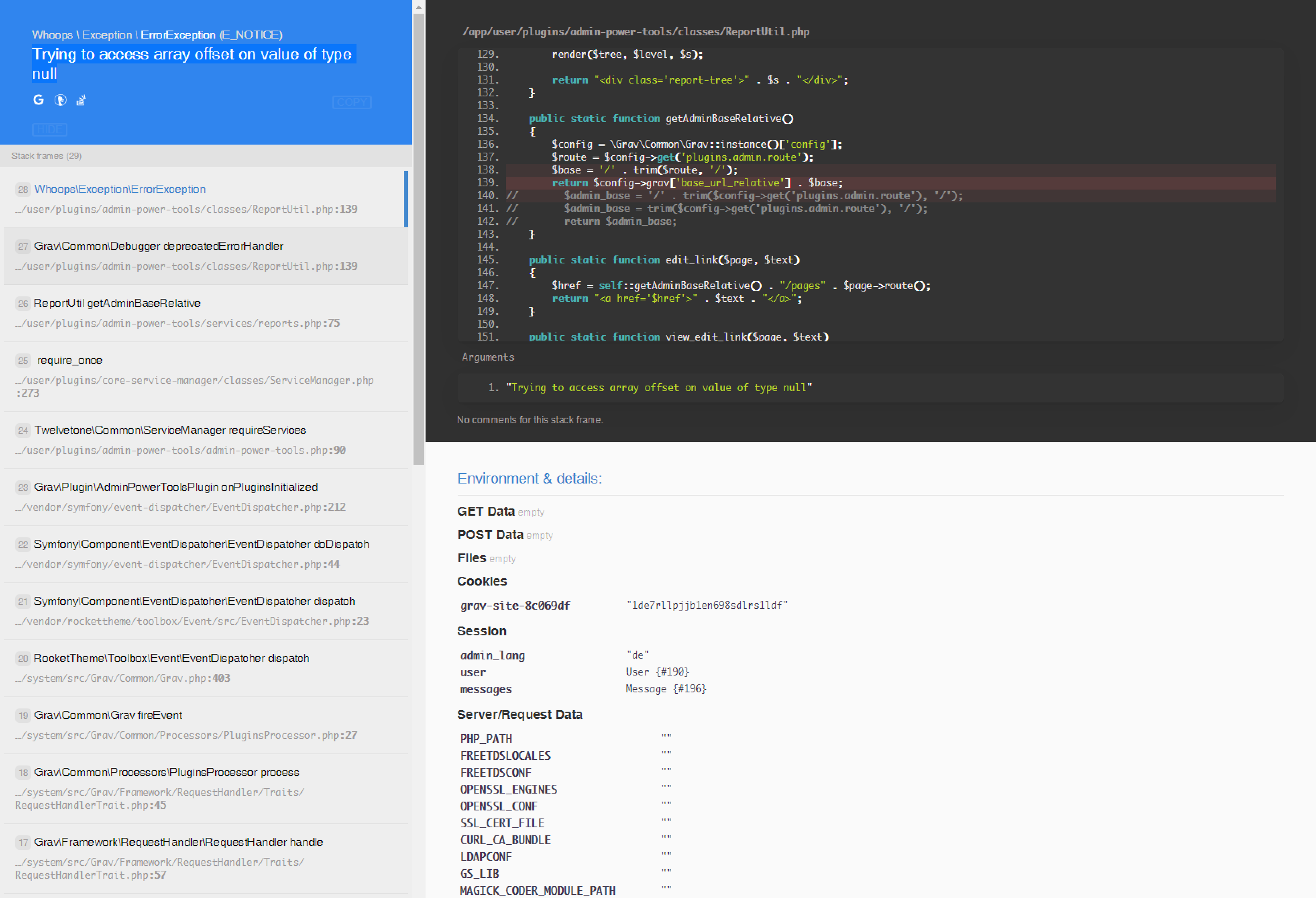 GRAV CMS und PHP 7.4: Die Lösung
Fügt man die folgende Zeile zur php.ini hinzu, werden die Warnungen unterdrückt:
error_reporting

=

E_ALL

&

~

E_NOTICE

&

~

E_STRICT

&

~

E_DEPRECATED
Und siehe da, die Welt von Grav ist wieder in Ordnung :-)
Hat Dir der Beitrag gefallen?
Wenn Du Fragen oder Anmerkungen zu diesem Beitrag hast, dann starte einen Kommentar. DANKE für Dein Feedback!